As a not-for-profit charity, PCLS is governed by a Board of Directors. We are a community legal clinic and a teaching clinic. Our Board is composed of both community members and members who have academic experience that supports PCLS governance in education, community lawyering, and community organizing.
PCLS' Board of Directors are classified into three categories. Class A Directors are voted in by the general membership (up to 10 Directors). The Class B Director (one Director) is voted in by the students currently enrolled in the Intensive Program in Poverty Law. Class C Directors are voted in by the Dean of Osgoode Hall Law School (four Directors). Our current Academic Director is also a Board member. The Board of Directors provides stewardship and leadership to PCLS' governance. The 2020-21 Board of Directors are listed below.
Class A Directors
Christine Andrews
Christine is a total rewards professional who currently works for Sobeys Capital Inc.  She previously worked for the Bank of Nova Scotia. Throughout her career, she has worked for a number of organizations in various industries namely D&H, Bayer, Canada Life Assurance and the Globe and Mail. Christine has received her CCP designation, Certified Employee Benefits Specialist designation from Dalhousie and Human Resources Associates degree from University of Toronto.
Christine was first elected to the Board at the 2017 PCLS AGM and served as the Treasurer for the 2017-18 year. Last year she was a member of the Board but will be transitioning back into the Treasurer role for a second term for the 2019-20 year.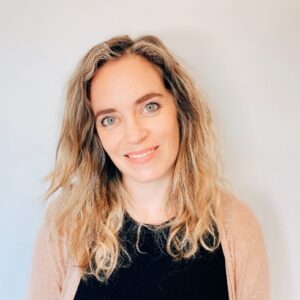 Nicole Biros-Bolton
Nicole is a feminist social justice lawyer. She brings over 20 years of experience working as a front-line counsellor and advocate for women, children and gender-diverse individuals who have experienced violence, trauma and abuse.  She believes that justice and equity are non-negotiable and always worth fighting for and she pursues these goals with empathy and compassion for her clients.
Nicole articled at the Women's Legal Education and Action Fund, a national legal organization promoting gender equality rights through law. She has provided advocacy and support within the criminal justice and family legal systems, working at the Victim Witness Assistance Program and the Barbra Schlifer Commemorative Clinic, supporting survivors of gender-based violence. In the UK, she worked as a researcher, trainer and advocate in a hospital program for pregnant women experiencing violence, assessing risk, developing concrete safety plans and advocating for services.
Nicole interned for the Secretary General of Amnesty International and taught critical thinking and research skills to Chinese high school students in Shanghai. For several years, she managed the Advocacy and Human Trafficking Programs at Boost Child & Youth Advocacy Centre in Toronto.
Nicole holds a law degree from King's College London, UK, and a Masters in Human Rights Law from the University of London, UK. While not working to promote social justice, you can find Nicole with her partner and two wonderful children, dancing and cooking up a storm.
Bryan Daley
Bryan was born in Toronto to Caribbean parents. His early life was spent in Parkdale where he attended Queen Victoria, however, from age 6 – 19 he lived in the Annex area before going to Concordia University in Montreal. He finished Concordia University with a degree in Sociology in 2002 and spent the next few years coaching football at various schools. After returning from Montreal, he found his way back to Parkdale where he had spent his early years. He was part of the tenant organization that stood up to MetCap during the rent strike a few years ago and also played a part in the negotiations that brought a resolution to the situation. He has donated his time to a number of causes such as tree planting days, ride up the DVP for heart and strokes, after school tutoring program with Parkdale Organize and volunteered at the Covenant House in downtown Toronto.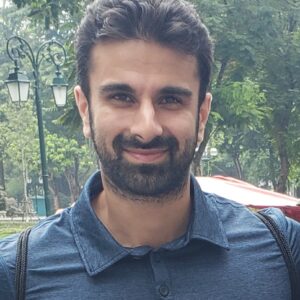 Parmbir Gill
Parmbir is a lawyer at Ursel Phillips Fellows Hopkinson LLP. He practises in criminal defence and labour/employment law, representing the criminally accused as well as trade unions and non-unionized workers.
Parmbir is also a Parkdale resident, PCLS alumnus, and neighbourhood organizer. While working at PCLS in 2015, he helped launch a drive to unionize all 20 of its student caseworkers, producing the first bargaining unit of its kind in Ontario. He was later involved in supporting MetCap tenants during the historic 2017 rent strike, after which he and his neighbours organized a successful rent strike at their own building in 2018. Parmbir is passionate about the potential of struggles like these to change existing power relations in fundamental ways. To build this potential, he continues to support others in Parkdale who experience exploitation, oppression or displacement and decide to fight back.
Parmbir joined the Board of Directors in 2019. He did so with three aims in mind: to reverse the cuts, keep PCLS in Parkdale, and defend the Clinic's role in supporting working-class organizing inside the neighbourhood and beyond. He hopes to use his remaining time on the Board to advance these aims, and to win.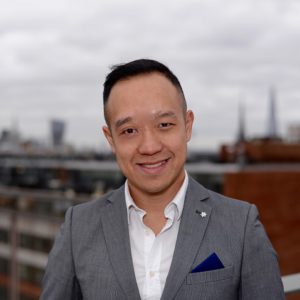 Arthur Kong
Arthur is currently a Senior Sector Policy Advisor with the Ontario Ministry of Economic Development, Job Creation, and Trade, leading the development of economic development strategies for Ontario's cleantech and advanced manufacturing sectors. As a former international development practitioner and civil engineer, Arthur led various local economic development projects for the Asian Development Bank (ADB) and Engineers Without Borders Canada (EWB) in countries like Zambia, Liberia, Malawi, and the Philippines. Arthur has also played various leadership roles in community initiatives. In 2012, he co-founded and is currently the Executive Director of ProudPolitics Canada, a non-partisan non-profit organization, which breaks down barriers for under-represented grassroots LGBTIQ+ leaders to run for public office. He is also highly involved in pro-bono non-profit consulting, where he led diverse teams in developing strategic plans, governance recommendations, & process-improvement solutions for Canadian charities like COIN-Peterborough, A-Way Express, & Epilepsy Ontario. Arthur served on the Board of Directors for various non-profit organizations, such as ACCESS Charity and the Chinese Canadian National Council of Toronto. In 2016, Arthur graduated from the London School of Economics & Political Science (LSE) with a Master of Public Administration (MPA) degree in Public & Economic Policy, and a Bachelor of Applied Science in Systems Design Engineering at the University of Waterloo in 2007.
Tsering Lhundup
Tsering is a Parkdale resident and member of Parkdale Organize. He was an Executive member of the Tibetan Canadian Cultural Centre from 2012-2013 and served as the President of the Tibetan Children's Village Alumni Association from 2014-2015. He has been working for the TDSB as an Educational Assistant since 2011.
Dave Shellnutt
Dave is a Parkdale resident, former student case worker at PCLS and a recipient of community services, Dave's dad even lived in Parkdale in the 1970s!
Since working for the clinic as a student in 2011, Dave has stayed involved with PCLS over the last 8 years as a member of the fundraising committee, drop in lawyer and advocate against the clinic amalgamation a few years ago.
Dave was appointed to the board in 2019.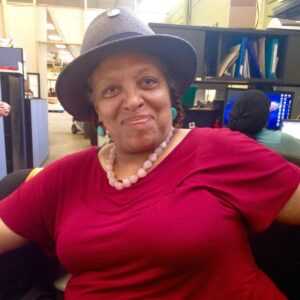 Opal Sparks
Opal was born on Grange Avenue in her great grand-parents home. She is a proud Torontonian who has been involved in many poverty initiatives: Wellesley Institute, ODSP Action Coalition, Social Planning Toronto, Daily Bread's Hungry City and their Poverty Reduction Strategy, as well as the People's Blueprint; the Stop's Advocacy Project, Campaign 2000, Raise the Rates, Elder Abuse with UofT/SpringTide, Access Alliance consultations, CAMH consultations, $15 & Fairness campaign: to name a few. Opal previously organized gardening for youth for six years in her community which was supported by FoodShare Toronto with seedlings, and has prepared meals for her co-tenants where she lives. Opal is currently a member of the Toronto Seniors Forum, OCAP and a member of the ISAC Board. She is the proud recipient of the Rosie McGroarty award for her volunteerism in Parkdale as well as the Queen's Diamond Jubilee Award for volunteering. Opal first started volunteering at St Christopher House on Wales Avenue when she was 15 years old, and continues to see volunteering as a personal responsibility. Opal uses a mobility scooter due to an unexpected accident and she is grateful for each day and strives to be involved!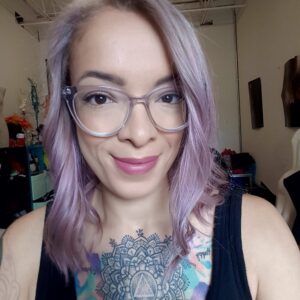 Allison Wood
She/Her
Allie is a black artist and mental health activist living in Toronto. She is the owner/designer behind wearable art and performance brand Amplify Collective. Her work has been featured at the ROM, MMVA's, TIFF and more.
Being involved at PCLS is important to her because she wants to continue to have more POC representation in the Parkdale community.
Social Handles @alliepwood @amplifycollective
Class B Directors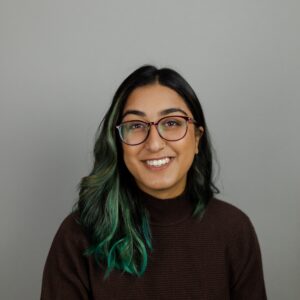 Pri Sharma
Priyanka (she/they) is law student at Osgoode Hall University, working and learning on lands governed by the Dish With One Spoon Wampum Belt Covenant. Priyanka worked at Parkdale Community Legal Services in the Workers' Rights Division in the summer of 2020 and served as the union steward for summer student workers. Priyanka is back at PCLS as a caseworker for winter 2021 to complete the Poverty Law Intensive Program. During her tenure on the Board, Priyanka will serve as co-chair of the Personnel, Anti-Discrimination and Harassment Committee. Before law school, Priyanka completed an MA and BA at the University of Toronto at the Centre for Criminology & Sociolegal Studies. Priyanka's legal interests are in workers' rights, union-side labour, anti-discrimination and human rights, corporate accountability, and constitutional litigation. Priyanka believes that law is often an oppressive force against which grassroots community organizing has been the leader of social change.
Priyanka is avidly involved in the communities she is a part of and holds supreme the guiding principle that people who experience systemic violence are the experts of their own lives and social movements. Currently outside of law school, Priyanka sits on the collective Board of Directors at the Toronto Rape Crisis Centre, works at a violence against women shelter, and volunteers with LGBT Youthline. At PCLS, Priyanka is committed to fighting against the provincial government's austerity cuts and ensure PCLS centres principles of anti-racism and anti-oppression in its work.
Class C Directors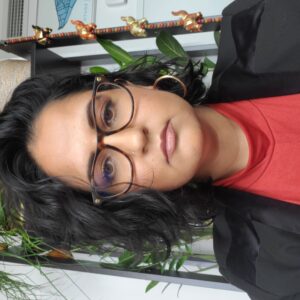 Jessica Chandrashekar
Jessica Chandrashekar is a Toronto-based lawyer who practices immigration and refugee law. She obtained her Juris Doctor at Osgoode Hall Law School. Prior to law school, Jessica completed her B.Sc. and Master of Arts at the University of Toronto. She began her PhD in the Gender, Feminist, and Women's Studies program at York University and hopes to one day finish her dissertation. Jessica has been involved with Parkdale Community Legal Services in various capacities as a law student. She completed her articles at PCLS and in 2019 was appointed to the Board of Directors.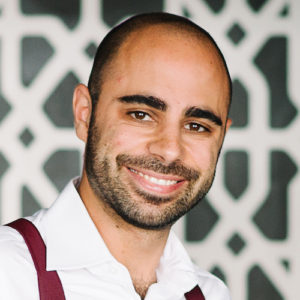 Luca Lucarini
Luca is an Osgoode and PCLS alumnus who is currently articling at the Information and Privacy Commissioner of Ontario. Before studying at Osgoode, Luca directed award-winning documentary films which explored the political economy of genetically modified food, software patents, and file sharing. Throughout his filmmaking career, Luca critiqued unjust legal regimes and advocated for their reform; and he continues to bring this same impulse to his legal work, which focuses on administrative law, privacy and access to information. Luca has served on the PCLS Board of Directors since 2017, in which time he has played an instrumental role in the creation of key clinic policies, as well as the revision of PCLS's bylaw.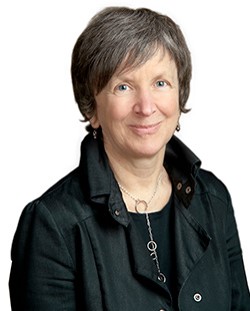 Janet Mosher
Janet regards it as a privilege to have served as academic director at PCLS from 2001-2005 and again from 2011-13. She is the co-founder and co-director of Osgoode's Feminist Advocacy: Ending Violence Against Women clinical program that is run in partnership with the Barbra Schlifer Commemorative Clinic. These roles have given her the opportunity to pursue her passion for ensuring students have access to a legal education in which social justice and community lawyering are at the centre. Much of her research has been done in partnership with communities and is focused on ending structural violence, including poverty and homelessness, and on conceptualizing access to justice from the lived experiences of those most often marginalized by the legal system.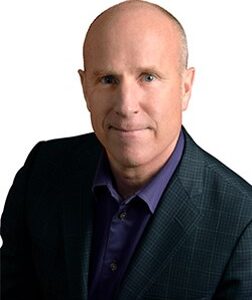 Bruce Ryder
Professor Ryder joined Osgoode Hall Law School's faculty in 1987.  His research and publications focus on a range of contemporary constitutional issues, including those related to federalism, equality rights, freedom of expression, Aboriginal rights, and Quebec secession. He has also published articles that explore the historical evolution of constitutional principles and is currently researching the history of book censorship in Canada.
Academic Director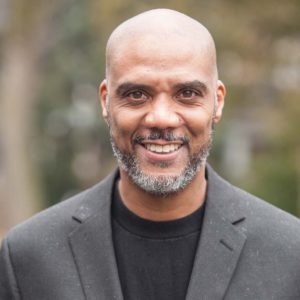 Adrian Smith
Adrian joined the Osgoode Hall Law School faculty in July 2018 as Associate Professor and will serve a term as at PCLS teaching the intensive seminar in poverty law. Adrian's areas of interest broadly relate to law, political economy and development. He researches the regulation of labour in colonial and settler colonial contexts, including temporary labour migration in Canada. He also has interests in popular legal education in social movements, anti-imperialism, anti-racism, and visual legal studies — among other areas. His research projects have taken him to northern Africa, western Europe, South America, the Caribbean, Australia, Mexico and throughout the U.S. and Canada. He has been privileged to work with youth environmental justice activists from Aamjiwnaang First Nation, near Sarnia's Chemical Valley, and has undertaken research in relation to renewable energy in the territory of Batchewana First Nation, near Sault Ste. Marie. He is a researcher in the SSHRC Partnership Development Grant, "Reconciling Sovereignties: New Techniques for 'Authorizing' Extraction on Indigenous Territories" in partnership with the Indigenous Network on Economies and Trade (INET) and Mining Watch Canada (led by Professor Shiri Pasternak).
Student Representative
Emily Kot
Emily is currently a law student at Osgoode Hall Law School and worked at Parkdale Community Legal Services over the summer as a caseworker in the Immigration and Migrant Rights Division. During this time, they served as a student representative on the Employer-Employee Relations Committee. Emily is now completing their winter placement at Parkdale Community Legal Services and is grateful for the opportunity to serve as a student representative on the Parkdale Board of Directors this semester.
Emily grew up in Hong Kong and came to Toronto to pursue a university education. Prior to becoming a law student, Emily studied at the University of Toronto, completing a double major in Criminology and Ethics Society & Law. During this time, Emily developed a real passion for working with and in support of communities across the GTA and learned the importance of centring community voices and needs while doing that work. This is something they hope to carry forward into their everyday and legal practice.
Non-voting Members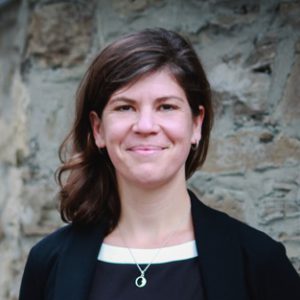 Johanna Macdonald, Clinic Director
Johanna has dedicated roots in the community legal clinic system and a depth of experience in clinical legal education. She was the first Program Lawyer for the Health Justice Initiative partnering St. Michael's Hospital with legal clinics ARCH Disability Law Centre, Aboriginal Legal Services Toronto, HIV & AIDS Legal Clinic Ontario and Neighbourhood Legal Services. Prior to the Health Justice Initiative, she was the Street Youth Legal Services Lawyer at Justice for Children and Youth. She also worked internationally at the Khmer Institute of Democracy in Cambodia, with student legal clinics, and in the non-profit sector. She received her LL.B. from the University of British Columbia, and her LL.M. from Osgoode Hall Law School, with particular focus on access to administrative justice. Johanna is passionate about exploring new methods to improve access to justice and increase social and economic equality. A long-standing advocate for individuals and groups facing discrimination and marginalization, she encourages collective action for change. She is also committed to the educational mandate of the clinic, and looks forward to helping a new generation of progressive Osgoode law students learn community lawyering skills and critically reflect on the role of law in social justice. A Parkdale resident who lives in the neighbourhood with her spouse Linda, she devoted to our community. Johanna has personal experience defending the rights of individuals with disabilities, and values inclusivity and accessibility as a core component to legal clinic operations. She loves working with community groups and members, volunteers, Osgoode students, our funders and partners in the clinic system and beyond to chart PCLS's course of action in leading social change through anti-poverty law and excellence in clinical legal education.
Committees
The Board of Directors both meets as a group to works in committees. We also accept non-Board member volunteers on some of our Board committees. If you are interested in volunteering on a Committee, then please contact us. The current committees include:
Anti-Discrimination and Harassment Committee
Receive reports from the Equality Counsel, pursuant the PCLS Discrimination and Harassment Policy and make determinations on whether the policy was violated. Report annually to the Board on the operation of the policy and recommendations for improvements in equity and inclusion at PCLS.
Executive Committee
Exercise routine Board management powers not requiring major policy decisions that require an immediate decision and is required; report all decisions at next Board meeting. Consults with Clinic Directors as necessary regarding preparation of Board materials and issues of clinic management.
Finance Committee
Provides financial stewardship, monitoring and policy development. Assists the Treasurer in responsibilities for financial records, statements, quarterly financial reports, audited financial statements, and budget preparation.
Funder Development Committee
Monitor and engage in relationship development with core funding partners. Maintains Board presence at the Association of Community Legal Clinics Ontario. Fundraising and risk/opportunity planning. Identifies and presents policy issues from time to time.
Membership Committee
Board development & recruit subgroup
Membership development subgroup
Recruit and maintain connection and communications with membership; identify nominations and recruitment for the Board of Directors; oversee the Annual General Meeting; oversee the orientation of new Board members.
Policy Committee
Provide structure and direction to the PCLS Board and staff for reviewing, revising adopting and rescinding Board policies to reflect current management and Board structures, and best practices in equity, inclusion and not-for-profit governance. Considers policies proposed by other committees or staff, and follows its consultation process on draft policies. Also responsible for developing and managing the process of Board self-assessment in alternate years.
Personnel Committee
Makes final decisions with respect to grievances arising from the collective agreement; supports development and maintenance of policies.
Strategic Planning Committee
Board readiness
Alumni working group
Consider and making recommendations to the Board around its strategic planning processes and how these processes are reflected in staff operational planning.