As a not-for-profit charity, PCLS is governed by a Board of Directors. We are a community legal clinic and a teaching clinic. Our Board is composed of both community members and members who have academic experience that supports PCLS governance in education, community lawyering, and community organizing.
PCLS' Board of Directors are classified into three categories. Class A Directors are voted in by the general membership (up to 10 Directors). The Class B Director (one Director) is voted in by the students currently enrolled in the Intensive Program in Poverty Law. Class C Directors are voted in by the Dean of Osgoode Hall Law School (four Directors). Our current Academic Director is also a Board member. The Board of Directors provides stewardship and leadership to PCLS' governance. The 2018-19 Board of Directors are listed below.
Class A Directors
Christine Andrews
Christine is a pensions and benefits professional and works for the Bank of Nova Scotia. Throughout her career, she has worked for a number of organizations and various industries including D&H, Bayer, Canada Life Assurance and the Ontario Hospital Association. Christine has received her CCP designation and a Certified Employee Benefits Specialist from Dalhousie. Christine is a graduate of CEGEP Edouard Montpetit and is currently studying at Glendon College, York University. Christine was elected at the 2017 PCLS AGM and served as the Treasurer for the 2017-18 year.
Bryan Daley
Bryan was born in Toronto to Caribbean parents. His early life was spent in Parkdale where he attended Queen Victoria, however, from age 6 – 19 he lived in the Annex area before going to Concordia University in Montreal. He finished Concordia University with a degree in Sociology in 2002 and spent the next few years coaching football at various schools. After returning from Montreal, he found his way back to Parkdale where he had spent his early years. He was part of the tenant organization that stood up to MetCap during the rent strike a few years ago and also played a part in the negotiations that brought a resolution to the situation. He has donated his time to a number of causes such as tree planting days, ride up the DVP for heart and strokes, after school tutoring program with Parkdale Organize and volunteered at the Covenant House in downtown Toronto.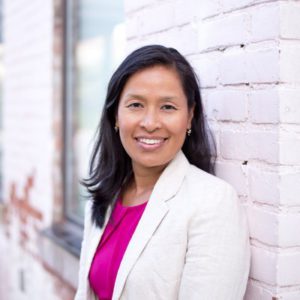 Kalsang Dolma
Kalsang has lived in Parkdale for over a decade and works with one of our community partners, Parkdale Community Information Centre, located in the Parkdale Library. She provides settlement, community and social services to at risk youth and newcomer families. She is the co-founder and President of DreBu, a social development and arts organization, and also serves on the Board of Directors of the Parkdale Neighbourhood Land Trust. In 2014, Kalsang received the Newcomer Champion Award from the Ontario of Ministry of Citizenship, Immigration and International Trade for her work in youth, health and community engagement. She is keen on increased community mobilization, and sees a strong role for public legal education among the youth. She has a degree in Economics and a background working in finance and business management. Kalsang has served as a Director on the PCLS Board since 2016.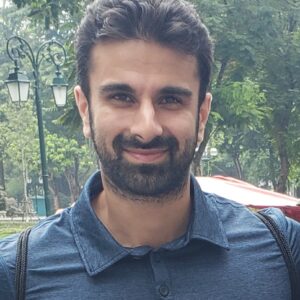 Parmbir Gill
Parmbir is a lawyer at Ursel Phillips Fellows Hopkinson LLP. He practises in criminal defence and labour/employment law, representing the criminally accused as well as trade unions and non-unionized workers.
Parmbir is also a Parkdale resident, PCLS alumnus, and neighbourhood organizer. While working at PCLS in 2015, he helped launch a drive to unionize all 20 of its student caseworkers, producing the first bargaining unit of its kind in Ontario. He was later involved in supporting MetCap tenants during the historic 2017 rent strike, after which he and his neighbours organized a successful rent strike at their own building in 2018. Parmbir is passionate about the potential of struggles like these to change existing power relations in fundamental ways. To build this potential, he continues to support others in Parkdale who experience exploitation, oppression or displacement and decide to fight back.
Parmbir joined the Board of Directors in 2019. He did so with three aims in mind: to reverse the cuts, keep PCLS in Parkdale, and defend the Clinic's role in supporting working-class organizing inside the neighbourhood and beyond. He hopes to use his remaining time on the Board to advance these aims, and to win.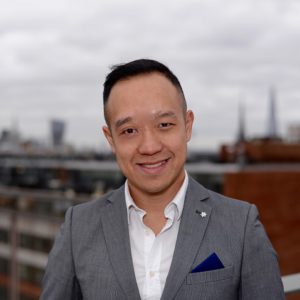 Arthur Kong
Arthur is currently a Senior Sector Policy Advisor with the Ontario Ministry of Economic Development, Job Creation, and Trade, leading the development of economic development strategies for Ontario's cleantech and advanced manufacturing sectors. As a former international development practitioner and civil engineer, Arthur led various local economic development projects for the Asian Development Bank (ADB) and Engineers Without Borders Canada (EWB) in countries like Zambia, Liberia, Malawi, and the Philippines. Arthur has also played various leadership roles in community initiatives. In 2012, he co-founded and is currently the Executive Director of ProudPolitics Canada, a non-partisan non-profit organization, which breaks down barriers for under-represented grassroots LGBTIQ+ leaders to run for public office. He is also highly involved in pro-bono non-profit consulting, where he led diverse teams in developing strategic plans, governance recommendations, & process-improvement solutions for Canadian charities like COIN-Peterborough, A-Way Express, & Epilepsy Ontario. Arthur served on the Board of Directors for various non-profit organizations, such as ACCESS Charity and the Chinese Canadian National Council of Toronto. In 2016, Arthur graduated from the London School of Economics & Political Science (LSE) with a Master of Public Administration (MPA) degree in Public & Economic Policy, and a Bachelor of Applied Science in Systems Design Engineering at the University of Waterloo in 2007.
Tsering Lhundup
Tsering is a Parkdale resident and member of Parkdale Organize. He was an Executive member of the Tibetan Canadian Cultural Centre from 2012-2013 and served as the President of the Tibetan Children's Village Alumni Association from 2014-2015. He has been working for the TDSB as an Educational Assistant since 2011.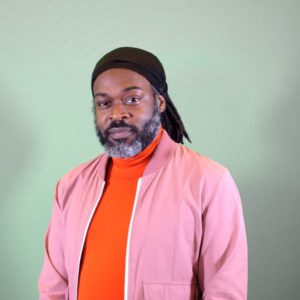 Alex Rogers
Alex is a Parkdale resident who works in the arts and education sectors. He is currently working in photography. Alex is also a university graduate, receiving a degree in History from Glendon College, York University. Alex became familiar with PCLS' work as a participant in the successful group claim against Akelius for their removal of building superintendents and their failure to keep rental units in good repair. More recently, Alex worked alongside Parkdale tenants when they organized and executed a rent strike against their landlord, MetCap Living.
Alex has been a member of the Board of Directors since 2016. Since that election he been a member of the Strategic Planning, Policy and Membership and Community Engagement Board sub-committees. In the past two years as co-chair of the Membership & Community Engagement Committee, Alex has focused his efforts on providing opportunities for local residents to take more active roles as Clinic members.
Dave Shellnutt
Dave is a Parkdale resident, former student case worker at PCLS and a recipient of community services, Dave's dad even lived in Parkdale in the 1970s!
Since working for the clinic as a student in 2011, Dave has stayed involved with PCLS over the last 8 years as a member of the fundraising committee, drop in lawyer and advocate against the clinic amalgamation a few years ago.
Dave was appointed to the board in 2019.
Opal Sparks
Opal was born on Grange Avenue in her great grand-parents home. She is a proud Torontonian who has been involved in many poverty initiatives: Wellesley Institute, ODSP Action Coalition, Social Planning Toronto, Daily Bread's Hungry City and their Poverty Reduction Strategy, as well as the People's Blueprint; the Stop's Advocacy Project, Campaign 2000, Raise the Rates, Elder Abuse with UofT/SpringTide, Access Alliance consultations, CAMH consultations, $15 & Fairness campaign: to name a few. Opal previously organized gardening for youth for six years in her community which was supported by FoodShare Toronto with seedlings, and has prepared meals for her co-tenants where she lives. Opal is currently a member of the Toronto Seniors Forum, OCAP and a member of the ISAC Board. She is the proud recipient of the Rosie McGroarty award for her volunteerism in Parkdale as well as the Queen's Diamond Jubilee Award for volunteering. Opal first started volunteering at St Christopher House on Wales Avenue when she was 15 years old, and continues to see volunteering as a personal responsibility. Opal uses a mobility scooter due to an unexpected accident and she is grateful for each day and strives to be involved!
Class B Directors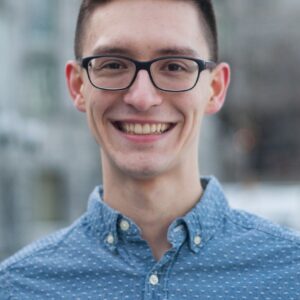 Erin Sobat
Erin is a law student in the PCLS Workers' Rights Division. Erin was born on Treaty 6 territory out west and most recently studied, worked, and lived in Tiohtià:ke/Montreal. He is now an uninvited guest in Tkaronto where he lives just north of Parkdale in Brockton Village/Little Portugal. Previously, he worked and volunteered for a number of different legal clinics, student associations, and non-profits.
As someone entering the legal profession when the very structure of our legal aid system is under threat, Erin believes strongly in the importance of community-led boards of directors to articulate and defend local needs. Erin sees PCLS not only as a legal clinic serving individuals, but as a site for collectivizing our struggles for justice in the face of ingoing attack on the poor. He is excited to rise to the challenge of addressing PCLS' current situation in a way that both honours its legacy and helps it endure for the future.
Class C Directors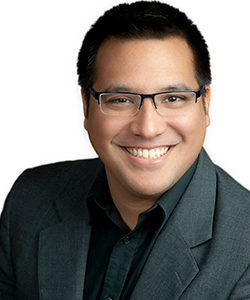 Amar Bhatia
Amar joined Osgoode's full-time faculty on July 1, 2014 after serving as a Catalyst Fellow and Visiting Professor at Osgoode for the 2013-14 academic year. He has undergraduate and graduate degrees in English and postcolonial literature (Queen's; Sussex) and received an LLB from Osgoode in 2005. He articled and worked in union-side labour and employment law in Toronto before returning to graduate school. He subsequently obtained an LLM from the University of Toronto Faculty of Law, where he received the Howland Prize for most outstanding performance in the program. He was awarded a SSHRC CGS Doctoral Scholarship to pursue his SJD at U of T, and is currently in the final stage of his candidacy. His dissertation looks at issues of status and authority of migrant workers and Indigenous peoples under Canadian immigration law, Aboriginal law, treaty relations, and Indigenous legal traditions.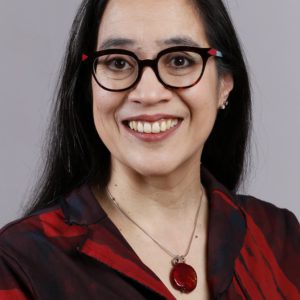 Fay Faraday
Fay joined the Osgoode faculty as an Assistant Professor in 2018. She graduated as the gold medalist from Osgoode in 1993 and has taught at Osgoode since 2010. She was an inaugural McMurtry Visiting Clinical Fellow in 2012, and a Visiting Professor at the law school until June 2018. She also held York University's Packer Visiting Chair in Social Justice at the Politics Department from 2014 to 2018. She has been a scholar in residence and faculty affiliate with York University's Global Labour Research Centre since 2014. Professor Faraday teaches in the areas of social and economic justice, including labour and employment law, labour migration, human rights, appellate advocacy, ethical lawyering, clinical legal education, and social justice and political activism. She has published extensively in the areas of Charter rights, constitutional law, human rights and labour law. She is the co-author and co-editor of a book on equality rights under the Charter: Making Equality Rights Real: Securing Substantive Equality Under the Charter (Irwin Law, 2006), the co-author of a book on equality rights under Ontario's Human Rights Code: Enforcing Human Rights in Ontario (Canada Law Book, 2009), and co-author and co-editor of a book on labour rights under the Charter: Constitutional Labour Rights in Canada: Farm Workers and the Fraser Case (Irwin Law, 2012). Fay also holds an Innovation Fellowship with the Metcalf Foundation and is engaged in legal and community-based research on the rights of migrant workers. She has published three landmark reports on migrant worker rights in Canada: Made in Canada: How the Law Constructs Migrant Workers' Insecurity (2012); Profiting from the Precarious: How Recruitment Practices Exploit Migrant Workers (2014); and Canada's Choice: Decent Work or Entrenched Exploitation for Canada's Migrant Workers? (2016). She is also a social justice lawyer, strategic adviser and policy consultant at Faraday Law. She represents unions, community organizations and coalitions in constitutional and appellate litigation, human rights, administrative/public law, labour and pay equity. She also works collaboratively with community groups and coalitions to provide strategic and policy advice on constitutional and human rights issues, and on law reform. In her work as a lawyer, she has addressed a wide range of issues relating to equality and fundamental freedoms under the Charter, gender and work, rights of migrant workers, rights of persons with disabilities, race discrimination, employment equity, poverty, income security, socioeconomic rights, and international human rights norms. She has represented clients in constitutional litigation at all levels of court, including numerous cases at the Supreme Court of Canada. Since 2017 she has served as the Discrimination and Harassment Counsel for the Law Society of Ontario. Active in community organizing with migrant and marginalized workers for over 25 years, she is currently the co-chair of the Equal Pay Coalition.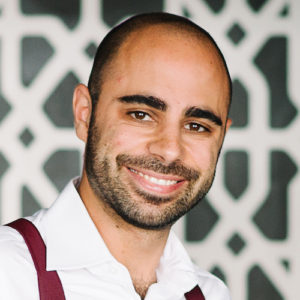 Luca Lucarini
Luca is an Osgoode and PCLS alumnus who is currently articling at the Information and Privacy Commissioner of Ontario. Before studying at Osgoode, Luca directed award-winning documentary films which explored the political economy of genetically modified food, software patents, and file sharing. Throughout his filmmaking career, Luca critiqued unjust legal regimes and advocated for their reform; and he continues to bring this same impulse to his legal work, which focuses on administrative law, privacy and access to information. Luca has served on the PCLS Board of Directors since 2017, in which time he has played an instrumental role in the creation of key clinic policies, as well as the revision of PCLS's bylaw.
Academic Director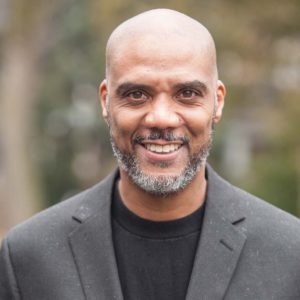 Adrian Smith
Adrian joined the Osgoode Hall Law School faculty in July 2018 as Associate Professor and will serve a term as at PCLS teaching the intensive seminar in poverty law. Adrian's areas of interest broadly relate to law, political economy and development. He researches the regulation of labour in colonial and settler colonial contexts, including temporary labour migration in Canada. He also has interests in popular legal education in social movements, anti-imperialism, anti-racism, and visual legal studies — among other areas. His research projects have taken him to northern Africa, western Europe, South America, the Caribbean, Australia, Mexico and throughout the U.S. and Canada. He has been privileged to work with youth environmental justice activists from Aamjiwnaang First Nation, near Sarnia's Chemical Valley, and has undertaken research in relation to renewable energy in the territory of Batchewana First Nation, near Sault Ste. Marie. He is a researcher in the SSHRC Partnership Development Grant, "Reconciling Sovereignties: New Techniques for 'Authorizing' Extraction on Indigenous Territories" in partnership with the Indigenous Network on Economies and Trade (INET) and Mining Watch Canada (led by Professor Shiri Pasternak).
Student Representative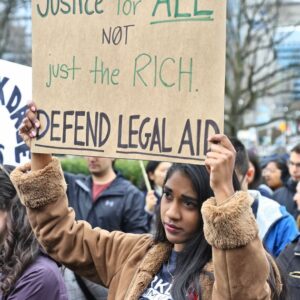 Roshni Khemraj
Roshni is a law student in PCLS' Immigration Division. Having been a student at the clinic through the April 2019 legal aid cuts and into the restructuring phase that split the clinic into two locations, Roshni has developed an immense appreciation for the Parkdale community.
She is passionate about how the work of PCLS both reflects and empowers the collective will of the community and feels honoured to have the opportunity to help steer that work. Roshni hopes to draw on her experience as a long-time grassroots organizer and current Co-Chair of the National Youth Action and Advisory Committee for Amnesty International Canada to balance her roles in front-line work and governance. Having worked as a Youth Advocacy Associate at Plan International Canada and being employed by the federal government to develop an initiative that investigates behaviours and attitudes perpetuating gender inequality and supports action for system change; Roshni has experience in researching and implementing creative ways to engage, fundraise and work with young people in areas of campaigning, activism and engagement. In this capacity as a student representative on the Board, Roshni hopes to channel her passion and experience with governance, human rights and social justice to her new chapter in legal advocacy and with the PCLS Board.
Officers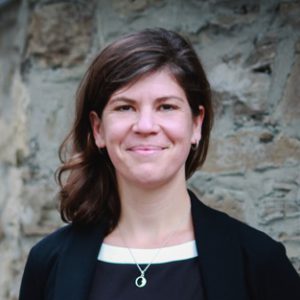 Johanna Macdonald, Clinic Director
Johanna has dedicated roots in the community legal clinic system and a depth of experience in clinical legal education. She was the first Program Lawyer for the Health Justice Initiative partnering St. Michael's Hospital with legal clinics ARCH Disability Law Centre, Aboriginal Legal Services Toronto, HIV & AIDS Legal Clinic Ontario and Neighbourhood Legal Services. Prior to the Health Justice Initiative, she was the Street Youth Legal Services Lawyer at Justice for Children and Youth. She also worked internationally at the Khmer Institute of Democracy in Cambodia, with student legal clinics, and in the non-profit sector. She received her LL.B. from the University of British Columbia, and her LL.M. from Osgoode Hall Law School, with particular focus on access to administrative justice. Johanna is passionate about exploring new methods to improve access to justice and increase social and economic equality. A long-standing advocate for individuals and groups facing discrimination and marginalization, she encourages collective action for change. She is also committed to the educational mandate of the clinic, and looks forward to helping a new generation of progressive Osgoode law students learn community lawyering skills and critically reflect on the role of law in social justice. A Parkdale resident who lives in the neighbourhood with her spouse Linda, she devoted to our community. Johanna has personal experience defending the rights of individuals with disabilities, and values inclusivity and accessibility as a core component to legal clinic operations. She loves working with community groups and members, volunteers, Osgoode students, our funders and partners in the clinic system and beyond to chart PCLS's course of action in leading social change through anti-poverty law and excellence in clinical legal education.
Committees
The Board of Directors both meets as a group to works in committees. We also accept non-Board member volunteers on some of our Board committees. If you are interested in volunteering on a Committee, then please contact us. The current committees include:
Anti-Discrimination and Harassment Committee
Receive reports from the Equality Counsel, pursuant the PCLS Discrimination and Harassment Policy and make determinations on whether the policy was violated. Report annually to the Board on the operation of the policy and recommendations for improvements in equity and inclusion at PCLS.
Executive Committee
Exercise routine Board management powers not requiring major policy decisions that require an immediate decision and is required; report all decisions at next Board meeting. Consults with Clinic Directors as necessary regarding preparation of Board materials and issues of clinic management.
Finance Committee
Provides financial stewardship, monitoring and policy development. Assists the Treasurer in responsibilities for financial records, statements, quarterly financial reports, audited financial statements, and budget preparation.
Funder Development Committee
Monitor and engage in relationship development with core funding partners. Maintains Board presence at the Association of Community Legal Clinics Ontario. Fundraising and risk/opportunity planning. Identifies and presents policy issues from time to time.
Membership Committee
Board development & recruit subgroup
Membership development subgroup
Recruit and maintain connection and communications with membership; identify nominations and recruitment for the Board of Directors; oversee the Annual General Meeting; oversee the orientation of new Board members.
Policy Committee
Provide structure and direction to the PCLS Board and staff for reviewing, revising adopting and rescinding Board policies to reflect current management and Board structures, and best practices in equity, inclusion and not-for-profit governance. Considers policies proposed by other committees or staff, and follows its consultation process on draft policies. Also responsible for developing and managing the process of Board self-assessment in alternate years.
Personnel Committee
Makes final decisions with respect to grievances arising from the collective agreement; supports development and maintenance of policies.
Strategic Planning Committee
Board readiness
Alumni working group
Consider and making recommendations to the Board around its strategic planning processes and how these processes are reflected in staff operational planning.