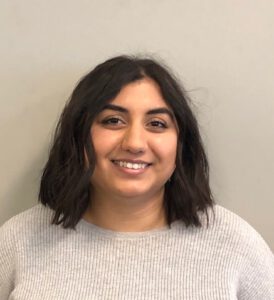 First year of law school was rough…
As I found myself at Bay Street firm tours and networking events in uncomfortable conversations and shoes, I felt out of place and lonely. I questioned my decision to go to law school and I thought about dropping out a few times.
When I started at Parkdale Community Legal Services in the Workers' Rights division, everything changed for the better. I was surrounded with people committed to social justice and community lawyering. I worked alongside peers that shared similar values. I examined the laws that govern our society and their impacts from the perspective of the elderly, the working poor, those living with disabilities or with precarious immigration status. It was rigorous and challenging, not because I had to memorize legal concepts for a 3 hour closed book exam but because real people trusted us to do right by them and make the best legal arguments we could.
When my term at Parkdale ended and I returned to school, my grades improved drastically. I attended classes with a renewed vision and purpose, fuelled with the conviction that the law can also be a tool to enable justice, while recognizing that it can also be an instrument of violence. 
The thing is, as a racialized woman and first person in my family to go to law school, I struggled to see myself as a practicing lawyer. In fact it was during my time at PCLS when I thought, for the first time, that I could actually be a lawyer; better yet, I realized that if I worked hard enough, not only could I be a lawyer, I could be a damn good one as well.
Nika Baghaie
Fall 2018 PCLS Workers' Rights Division Student